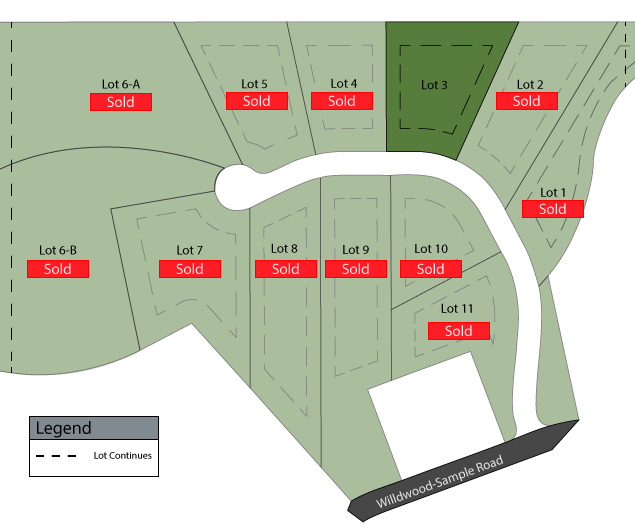 McCaslin Ridge
William Miller's Sons philosophy of building is to create the type of home and neighbourhood we would want for our family.

McCaslin Ridge is just that, a small neighbourhood featuring elegant and beautifully unique houses.
About Lot 3
Lot number three of McCaslin Ridge is a 1.41 acre lot within a developed neighbourhood along Wildwood-Sample Road.

Ontop of the 1.41 acres, this lot has beautiful, strong trees in the rear of the property.
We have a vision for this lot that uses the tall standing trees to frame the house to be developed.
Acreage: 1.41 Acres
In a developed neighbourhood
Lot Price: $150,000
This lot is being sold and developed by North Side Development Group.
< Back to New Construction